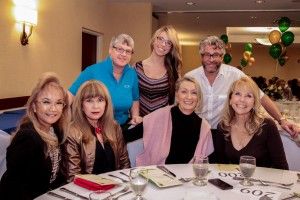 The Franklin C. Bush Chapter of the Woman's Cancer Association of the University of Miami was founded in 1959.  At that time, Madelon Ravlin and a group of civic minded women of Dade County started out with a membership of 28 and a treasury of $13.00.  In 1963, Molly Bush, wife of Franklin, established the Silver Lady Fund to aid needy cancer patients.
Our Chapter has two fabulous annual fundraisers.  We all enjoy the November "Rocking the Runway Extravaganza" (formerly the "Second Time Around" Fashion Show), Luncheon, and Boutique. Bargain Box treasures are featured in the Boutique, and the runway fashion show has starred Bob Soper, TV personality and ace auctioneer.
In May, we will be once again be bringing back our popular Kentucky Derby Party complete with silent auction, great food, mint juleps, and all the fun and excitement of a day at the races.  Ladies and gents don't forget to wear that special Derby Day hat!  Let's get together and win the Race for Cancer Research. Save the date – May 6, 2017.
We meet on the third Tuesday of the month, and welcome guests and especially anyone interested in learning more about becoming a member.  Please contact us via this website for information on where to meet!
Officers
President – Judy Ashworth
1st Vice President – Charlene Wilson
2nd Vice President – Ruth Jacobs
Co-Recording Secretaries – Pat Saunders and Evelyn Chesney
Corresponding Secretary – JoAnn Cappelietti
Treasurer – Mary Nolan
Remembering Mary E. Williams Nolan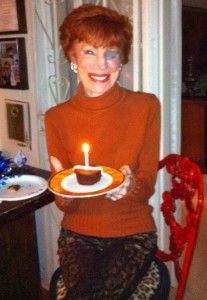 On June 22, 2015, Mary Nolan passed away after a wonderful 89 years, now joining her beloved husband, Colonel John Nolan.  She leaves behind her daughter, Anita, and son, Daniel, and three grandchildren, Allison, Casey, and Summer.  During her husband's long career, she was a faithful Army wife.
Mary began volunteering for the Woman's Cancer Association of the University of Miami 35 years ago.  She spent many hours working at the Bargain Box, the WCA thrift store to raise funds to support cancer research at Sylvester Comprehensive Cancer Center and the UM Miller School of Medicine.  Her signature event was the Bush Chapter fundraiser where she showed her natural flair for style organizing the "Second Time Around" Luncheon and Fashion Show.  She served as President of the WCA from 1987 to 1989 and again 1991 to 1993.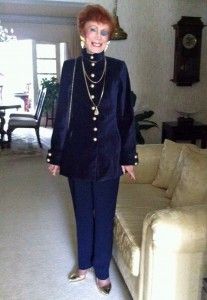 Cancer was fatal to Mary's husband, her parents, and grandparents.  This disease also stuck Mary, but she worked as a volunteer right up to the end.  Services are pending at Arlington National Cemetery.
Mary will always be remembered by her spike heels, red hair, fashion flair, and endless volunteer service.  Donations may be made in her memory to Bush Chapter WCA, 1350 West Flagler Street, Miami, FL 33136 or donate online from this website.
Make a $20 or more jewelry purchase at the Bargain Box and you will receive a lovely Tote Bag. This is a great way to honor Mary and help fight cancer in a way that would please her.