It is with pleasure the Woman's Cancer Association of the University of Miami is able to provide eight grants and awards this year. The Grants for 2016-2017 total $264,759.60 was donated to Sylvester Comprehensive Care Center and UM Miller School of Medicine.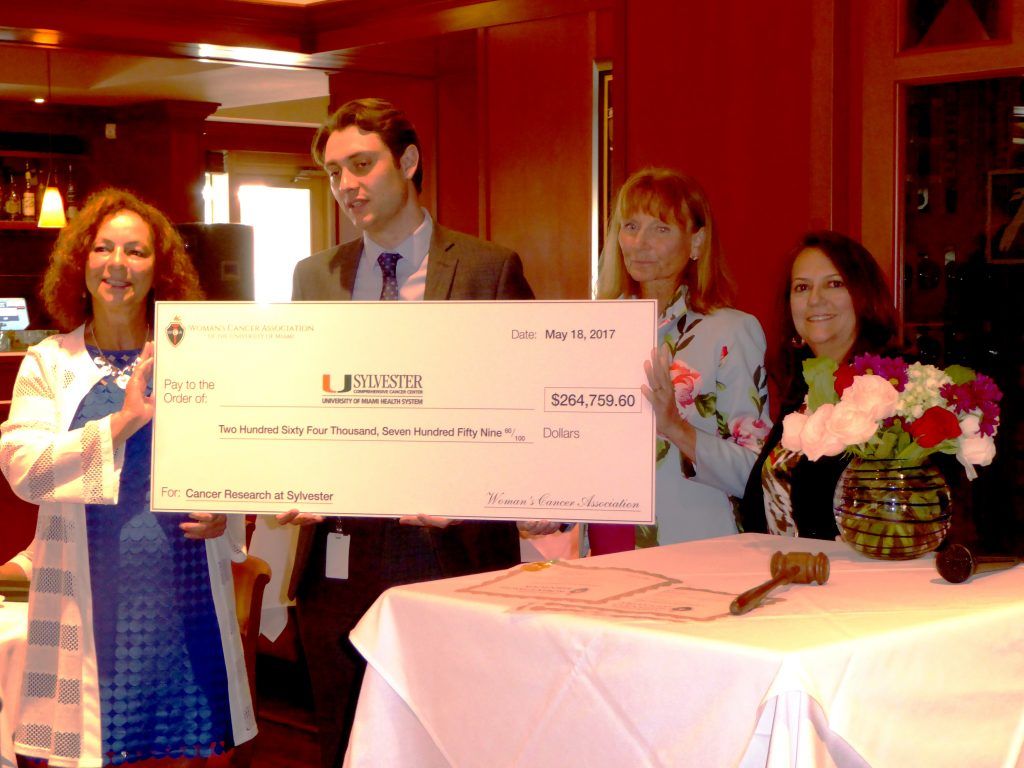 Jack Lumbardo Grant — $23,000
Asha Pillai, MD for Pediatric Immunotherapy of High-Risk Cancers.
Archie and Bill Clott Grant — $100,000
Vikas Dudeja, MD for Pancreatic Cancer.
Lifetime Achievement Award —$100,000
Paolo Serafini, Ph.D. and Donald T. Weed, MD, FACS – Head and Neck Squamous Cell Carcinoma .
Powell Endowment — $32,760
Dr. Ronan Swords for Leukemia.
D'Arcy LeMire Grant — $10,000
G. Patricia Cantwell, MD for Pediatric Palliative Care.
Grants Total — $265,760
Read about the WCA grants on the University of Miami Miller School of Medicine website.